ADULT CLASSES
Fall 2021
---
Dinner will be served from 5:15-6:15p
Sept 8 - Nov 17 | Parlor, Atrium and Gym
---
re:generation
Re:generation is Biblically-based, 12-step, small group discipleship for healing, recovery, and freedom from any type of struggle.
Interested: Click Here
Time: 6:30p
Location: E1:216
---
re:engage
Re:engage is a 16-week experience to enhance your marriage that includes teaching, small groups and stories from couples who have experienced victory in the midst of hard times.
Click here for more information and to register!
Time: 6:30p
Location: E2:201/203
---
Men's Bible Study
Join us on Wednesday nights as we walk through the 1 and 2 books of Thessalonians
Dates: September 8 - November 17, 2021
Time: 6:30-8:00p
Room: E2.103/105
---
Women's Fall Bible Study

1 and 2 Thessalonians: Belonging to the Day
Class Description:
Paul wrote twice to the church in Thessalonia in order to
inspire hope and encourage holiness.
The Thessalonians' church was facing a
hostile world, full of change that was actively against the new Christians
. Paul used his letters to revitalize the Thessalonians' vision of their God who has promised to sustain his people and redeem his world.
Can you relate to needing hope and inspiration in a world full of change that is actively against Christ-followers?
Together we will study Paul's letters to the Thessalonian church verse by verse and consider how these books fit into the grand narrative of scripture.
What you'll find in this study:
A chance to meet other women and explore God's word
A view of the story of scripture and how Thessalonians fits in
A easy-to-understand system to help you implement daily Bible rhythms
Theology Primers that introduce the basics of complex theological concepts in a way everyone can understand and discuss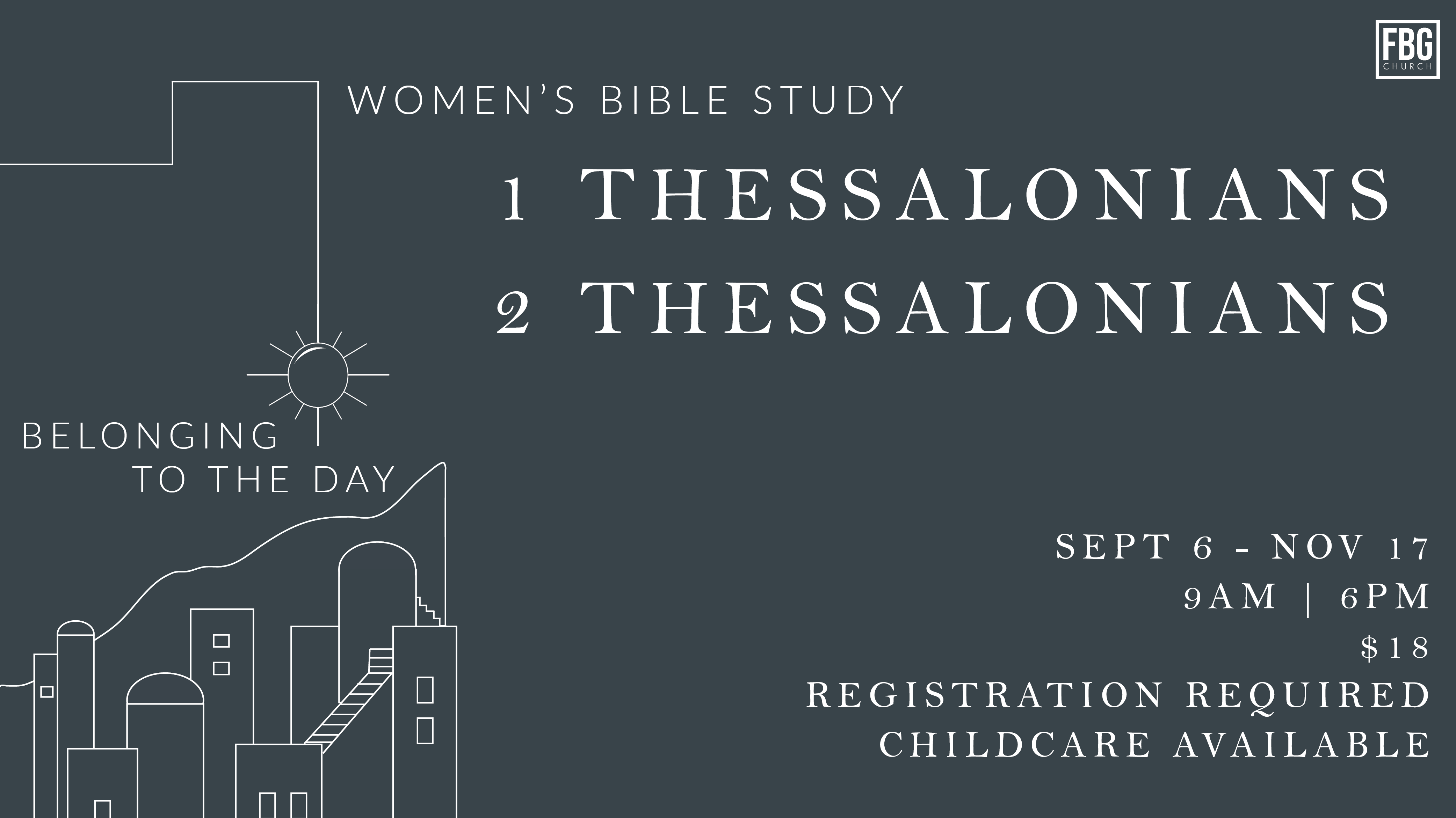 Dates: Sept 8 - Nov 17
9:30-11:00am in E1.216
6:30-8:00pm in E2.109/111
Cost: $18
---
Core Class | Belief | Sept 8 to Nov 17, 2021
Belief: Our beliefs shape who we are and what we do. They determine the decisions we make about our families, how we choose to spend our time, and what we are willing to sacrifice for. In this core class you will learn the foundational beliefs we hold from the Bible, why we hold them, what they mean and where they are in the Bible. This class will help you grow in the confidence of what we believe as Christians and why.
Dates: Sep 8 - Nov 17
Times: 6:30 - 8:00pm (11 weeks)
Location: E2.209/211
---
Revelation | Precept Part 3 | With Denice Brown
"What is the sign of His coming and the end of the age?"
Dates | Sept 8 - Dec 8
Time | 6:30 - 8:00pm
Location | E3.309
Cost | $27.50 per book
NOTE: Completion of Part 2 is not a prerequisite for participation in Part 3.
---
Contact our Formations Pastor, Curt Sparkman ( ) for questions.